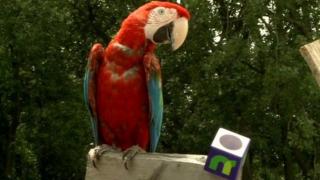 Watch: Ronaldo the Parrot - our highlights
As the World Cup 2014 draws to an end we're taking a look back at the predictions brought to you by Newsround's parrot, Ronaldo.
He started off well with his England predictions but got most of his guesses wrong in the quarter finals.
By the semi-finals he had started to picked the right winners again.
And for the final he reckons Argentina will beat Germany.
Watch this video to follow Ronaldo's World Cup journey.
More news stories