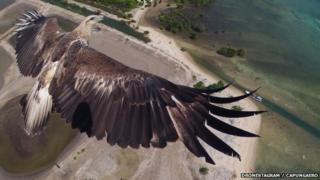 dronestagram / Capungaero
A drone's eye view of an eagle soaring over Indonesia has won first prize in a new photography competition.
The images have all been made by photographers using remote control flying robots, or drones.
Aerial photography has become more popular in recent years because cameras have got a lot smaller and lighter and drone technology has become cheaper.
Eric Dupin of Dronestagram, who ran the competition sponsored by National Geographic said:
"It's a new vision of the world. It is so different to images taken by satellite or plane or helicopter, or, on the other end, street view images."
Here are the other winners, selected by a panel of judges.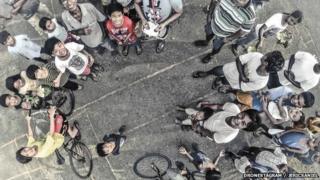 dronestagram / jericsaniel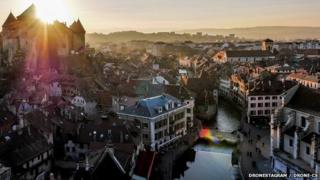 dronestagram / Drone-cs
As well as the judges' prizes, awards were also given out for the most popular photographs among visitors to Dronestagram.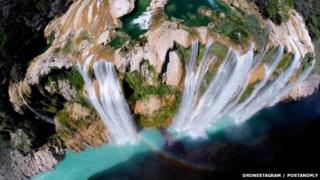 dronestagram / Postandfly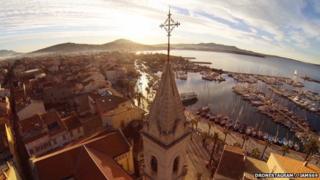 dronestagram / jams69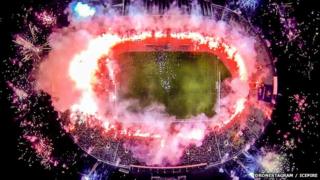 dronestagram / IceFire