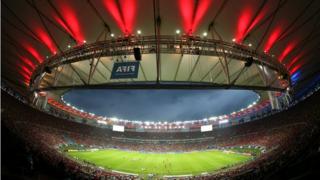 World Cup - the summer blockbuster
The biggest fixture in the football calendar is just one day away - we're talking the World Cup final!
Germany take on Argentina in a tournament finale that has seen over one hundred fifty goals and some shock defeats.
And in years to come this World Cup will go down as one of the greatest of all time.
Match of the Day Kickabout fan Ruthvik looks back on why it's been such a box office smash.
Did you miss Match of the Day Kickabout in Brazil? Don't worry, catch up here.
Watch more Newsround videos