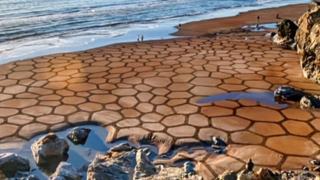 Beautiful art drawn in the sand
You cannot see it in a gallery, you cannot own it and it lasts for just hours but an American artist is gaining worldwide attention for his work.
Andres Amador from California uses sand as his canvas, and creates his images using a rake.
It takes him hours to complete each artwork but they disappear forever as soon as the tide comes in.
Watch more Newsround videos