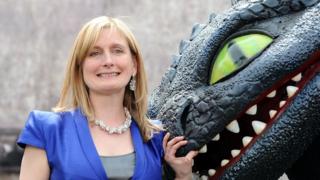 Cressida Cowell chats to Newsround
Toothless and Hiccup are flying back on to cinema screens this weekend because the family adventure - How To Train Your Dragon 2 is being released.
The films are based on the books by author Cressida Cowell.
Martin caught up with her to get all the details about the new movie and what it takes to become a successful writer.
Watch more Newsround videos