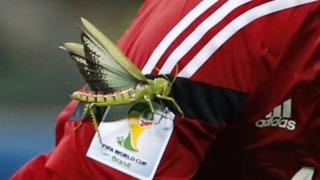 Hayley's Top 3 World Cup moments
It's sad news for football fans - the World Cup will come to end on Sunday when Germany take on Argentina at the famous Maracana stadium in Rio de Janeiro.
But there's been plenty of great moments so far at the World Cup in Brazil.
We've had more than 150 goals, shock defeats and lots of entertaining football to enjoy.
Here's Hayley with her top 3 moments from this summer's World Cup.
More sport stories