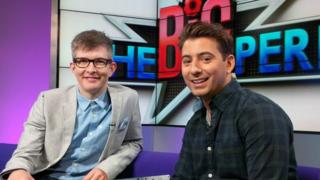 Gareth Malone's biggest performance yet
To mark 100 years since the start of World War One, CBBC has asked young musicians to come up with a tribute to those who fought.
Musical mentor Gareth Malone is back to guide the young performers in the new series of The Big Performance.
He visited Newsround and told Ricky it will be his biggest performance yet.
Watch more Newsround videos