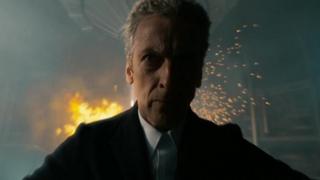 Watch the Doctor Who series 8 trailer
Series eight of Doctor Who - starring 12th Doctor, Peter Capaldi - hits our screens on 23 August.
Fans were treated to a thrilling trailer shown in the break for half-time at the World Cup final - if you missed it, have a watch above.
There were explosions, daleks and a Tyrannosaurus rex rampaging around the Houses of Parliament!
And the new Doctor talks of a journey... "into darkness!"
Watch more Newsround videos