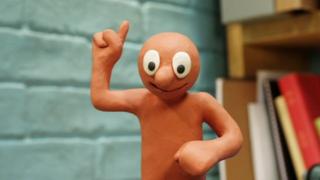 Behind the scenes at Morph studio
For 20 years Morph was a TV legend in the UK - and now he's back with 15 new episodes.
The animated character first hit our screens way back in 1977 on the BBC.
He quickly became famous for his squeaky voice and silly behaviour.
The studio that made Morph, Aardman Animations, is also famous for making Wallace and Gromit.
They're now making new short episodes to be shown online.
Martin visited the Aardman studios to find out how they make Morph.
Watch more Newsround videos