They are two of the biggest names ever to play the game.
Between them they've won 8 Wimbledon titles and appeared in 10 finals.
Roger Federer will take on Novak Djokovic in the men's final of Wimbledon 2014, in what promises to be a brilliant match.
Will the old master show us all he's still number one? Or will last year's losing finalist want it more? Here is all you need to know about each of them.
The two have played each other 34 times, with Federer winning 18 and Djokovic 16.
They've only played once at Wimbledon though - and Federer came out on top.
Roger Federer
Age: 32
Wimbledon titles: 7
World ranking: 4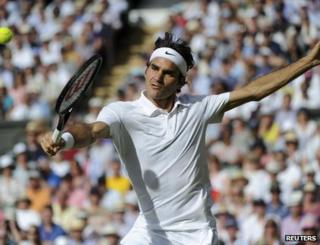 Reuters
What is there left to say about Roger Federer?
He's simply one of, if not THE, best tennis player of all time. From 2003 he dominated not just Wimbledon, but the men's game and has won every Grand Slam in the world - usually more than once.
He's done it with a combination of quick feet...and even quicker thinking. He's the ultimate all rounder, without a weakness in his game.
And at the age of 32, he's got amazing levels of experience. Having appeared in 24 grand slam finals he's seen it all before.
He also loves Wimbledon, and loves playing on grass - and the Wimbledon crowd love him.
But the big question is - is he past his best?
32 is old for a tennis player, and Federer has suffered from injuries over the last couple of years. After two weeks of tennis - has he got the energy to take on the man with all the energy in the world...
Novak Djokovic
Age: 27
Wimbledon titles: 1
World ranking: 2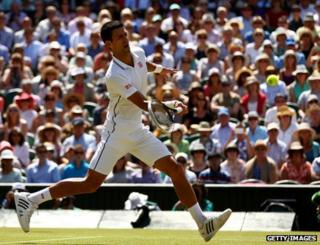 Getty Images
Federer's best days might be behind him, but Novak Djokovic is at his peak.
Over the last couple of years, Djokovic has become one of the most feared opponents on the circuit.
He's able to totally dominate matches, with incredible hitting power, speed and athleticism. And he's getting better all the time.
"Novak can hurt you down the line or cross-court on both sides," says Federer.
"His forehand, his serve, his movement clearly is what stands out the most at the moment. He's really been able to improve that and make it rock solid."
Right now, Djokovic is probably the better player - but on the grass that Federer loves, in front of his favourite Wimbledon crowd, and with all his experience - there's a good chance Federer will come out on top.