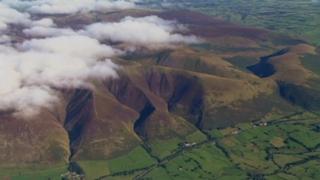 A mountain in the north of England that was put up for sale earlier in the year has been sold.
Blencathra in the Lake District was put up for sale in May by it's owner the Earl of Lonsdale.
The estate agent selling it say that an 'unnamed party' has offered more than the £1.75 million asking price.
A group of people called 'The Friends of Blencathra' hoped to raise enough to buy the mountain, but the agent said they couldn't match the winning bid.