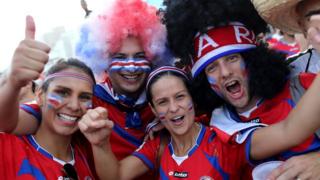 Costa Rica fans changing plans
Costa Rica fans in Brazil have had to change their plans after their team did surprisingly well in the World Cup.
The team made it through to Saturday's quarter-final match against the mighty Netherlands.
Some Costa Rica fans have spent lots of money to follow their country, hoping they can make it all the way to the final.
Watch more Newsround videos