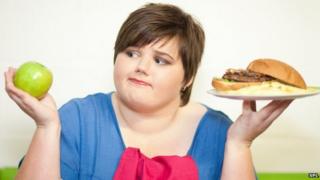 Spl
Children's TV programmes show too many characters eating junk food, according to researchers.
A new study found that almost half of food shown in children's programmes was "unhealthy", like sweets and chocolate.
Adverts for foods high in fat, salt and sugar aimed at children under 16 are not allowed in the UK.
But the study found TV programmes themselves showed a lot of junk food and not enough healthy options like fruit and vegetables.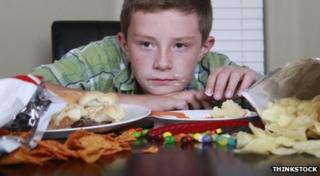 Thinkstock
A team of scientists at the University of Limerick in Ireland watched hours of children's television to complete their study. It was published in Archives of Disease in Childhood.
Professor Clodagh O'Gorman said: "Programmes have teenagers after school going to a coffee shop or fast-food outlet, having lots of sugary or high-fat foods and they're all thin and happy, and that's not realistic."
"Foods which should be in eaten in moderation are eaten excessively on TV."
It's not known whether showing junk food in TV shows makes viewers eat more of it.
A BBC spokesperson said: "We broadcast lots of programmes to promote healthy eating to children and to help them understand where food comes from, with series like I Can Cook, Incredible Edibles and Blue Peter."