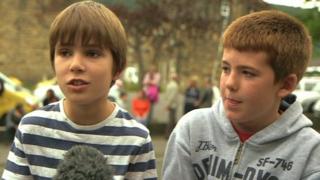 Otley excited for Tour de France
The most famous cycling race in the world - the Tour de France - starts on Saturday night... in the UK!
The first leg will begin in Leeds before passing through various other UK cities on its way to France.
Otley is one of the small towns on the route and kids there told us what it's like to have the race on their doorstep.
Watch more Newsround videos