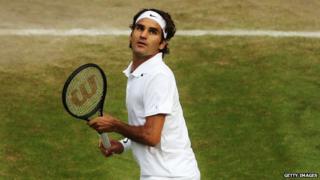 Getty Images
Seven-time champion Roger Federer and top seed Novak Djokovic have made their way into the Wimbledon semi-finals.
The fixtures were revealed on Wednesday after Andy Murray was knocked out of the competition.
Nick Kyrgios, who defeated world number one Rafael Nadal, has also left the competition.
The women's singles semi-finals took place on Thursday and the men's take place on Friday.
Men's semi-finals
Women's semi-finals