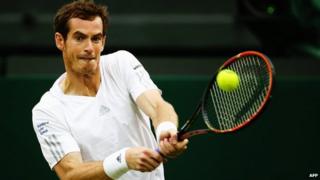 AFP
"You just need to win nine sets from now on," said Murray after his straight-sets win over Kevin Anderson on Monday.
The Scot is into the quarter-finals at Wimbledon for the seventh year in a row - and three wins away from history.
If he wins his next three matches, Murray will defend the title he won so dramatically last year.
Sounds simple enough - but it's a mighty undertaking. Here's who he might need to beat along the way.
Quarter-final: Grigor Dimitrov (11th seed)
The Bulgarian is playing the best tennis of his life and comes into Wimbledon as the champion of Queen's Club, the grass court warm-up tournament.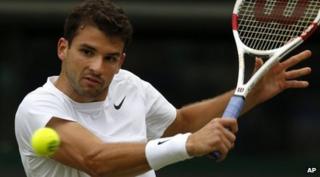 AP
But Murray is also playing majestic tennis, looking every bit as good as he did last year - and his experience should count in his favour.
Semi-final: Novak Djokovic (No 1 seed)
We think it's pretty likely that it'll be the Serbian superstar Djokovic who Murray will face if he makes the semi-finals.
The top seed had a slightly off first week but looked unbeatable on Monday night, as he demolished Jo-Wilfried Tsonga.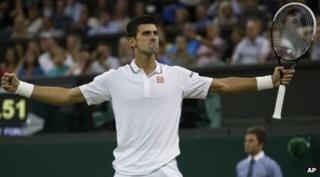 AP
But Murray has a good Wimbledon record against Djokovic in recent years: he beat him here in the semi-final of the London 2012 Olympics, and in straight sets in last year's Wimbledon final.
It will be an epic match whatever happens, but with the Wimbledon crowd on his side, Murray will hope to repeat last year's heroics.
Final: Federer (4th seed)
Should Andy be able to see off the might of Djokovic, he'll have one final mountain to climb to achieve his goal.
Rafael Nadal was a favourite to get to this year's final but he suffered a shock defeat to Australian teenager Nick Kyrgios in the 4th round. This has left the door open for Switzerland's Roger Federer.
Seven-time Wimbledon champion Federer looks in tremendous form, having swept aside all his opponents so far. But Murray has beaten him at Wimbledon - in the London 2012 final.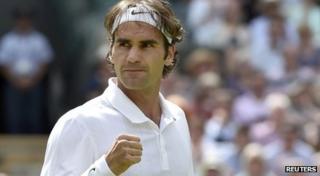 Reuters
Murray will need his very best game if he's to defend his title.
But it could be argued that nothing will seem as tough as coming up against CBBC's Hacker T Dog earlier in the Championships - if you missed it, check it out below.
.