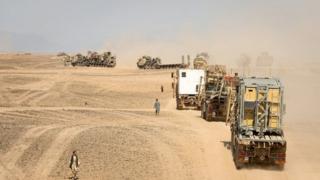 Dismantling Camp Bastion in Afghanistan
Camp Bastion in Afghanistan has been home to more than 150 thousand troops since 2006.
The huge camp is the same size of the town of Reading and is home to fast food restaurants, local traders selling souvenirs and a church.
But by the end of this year, most of the British army will leave the country completely and the camp will be taken apart.
The work to dismantle areas of the camp has already begun but how do you do it?
Watch more Newsround videos