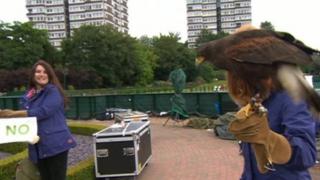 Rufus predicts if Murray will win
Rufus the hawk has predicted if Andy Murray can win Wimbledon this year.
He was set the challenge of flying to either a yes or no sign but which one did he choose?
Watch the video to see if it's good or bad news for Murray!
Watch more Newsround videos