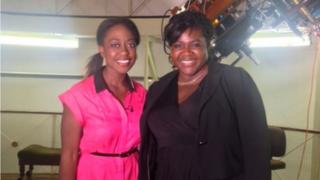 Science is 'truly for everyone'
Sky At Night presenter Maggie Aderin-Pocock comes from a poor background, and is now one of the top space scientists in the country.
This week a survey commissioned by Newsround suggested that black children
But Maggie did want to be a scientist and now she's famous for her astronomy work.
She tells Ayshah how she was inspired to work in science, how she coped with her dyslexia, and how she believes that people from all backgrounds should feel they can have a career in science.
Watch more:
Watch more Newsround videos