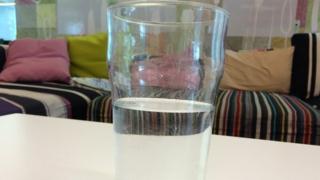 Call for only water at mealtimes
A group of scientists say children should drink water instead of sugary drinks at mealtimes, to help cut obesity.
A study has shown that children and teenagers are consuming more added sugar than the recommended daily allowance, with things like fruit juices and fizzy drinks to blame.
Scientists say the best way to cut down on this is to replace sugary drinks with water and want families and schools to make it the only option at mealtimes.
But critics say cutting out sugar is not the only solution to the problem.
Hayley has been to a school at lunchtime to see what the children there think.
Watch more Newsround videos