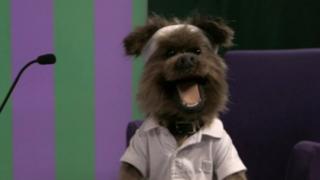 Hacker talks dogs with Andy Murray
He's attempting to defend his Wimbledon title this year but Andy Murray found some time to sit down with Hacker T. Dog and have a chat.
Hacker grilled him on his favourite breed of dog and if he'd ever been to Wigan before.
Check out the video.
Watch more Newsround videos