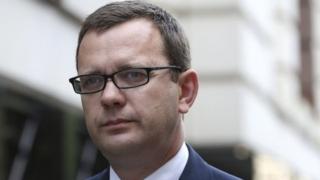 Newspaper editor guilty of hacking
Andy Coulson, the former editor of the News of the World newspaper, who went on to work for Prime Minister David Cameron, has been found guilty of hacking phones.
An important trial has been going on for many months, after the voicemails of top celebrities, royalty and even crime victims were hacked into.
The News of the World was shut down in 2011 after the scandal was revealed.
The prime minister has now said he's sorry for hiring Mr Coulson.
The trial was trying to find out if the people in charge of The News of The World knew that journalists were hacking into mobile phones to get juicy stories.
Watch more Newsround videos