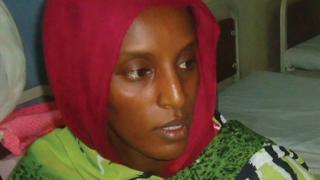 Getty Images
A woman sentenced to death in Sudan for being a Christian has been released from prison.
Meriam Yahia Ibrahim Ishag was arrested because does not follow the same faith as her father, who is a Muslim, so she was seen by some people in Sudan to have abandoned Islam.
She was raised as a Christian and her husband is a Christian too, so she refused to change her religion.
Her sentence caused widespread protests around the world and eventually the Sudanese government decided to change its decision. Her lawyer says she has now been set free.