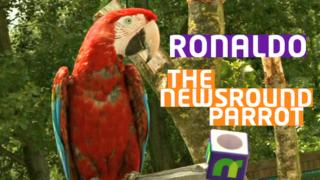 Ronaldo predicts England v Costa Rica result
Ronaldo the Newsround parrot has correctly predicted the outcome of England's World Cup matches so far but can he do it again?
Watch the video to see who he thinks will win when England play Costa Rica on Tuesday evening.
Will Ronaldo get it right, or has he lost his touch?
Watch more Newsround videos