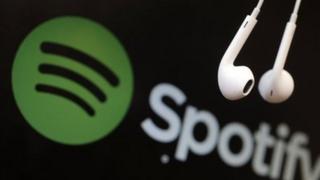 UK chart to include streaming
Streaming through services like Spotify and Deezer will count towards the UK's weekly singles chart from July, the Official Charts Company has announced.
Music streaming doubled in popularity in the UK between 2013 and 2014, from 100 million to 200 million streams a week, currently averaging 260 million.
Bastille's track Pompeii is the UK's most streamed track ever, but only made number two in the singles countdown.
Charts boss Martin Talbot said the move is "about future-proofing the charts".
"So far this year we've seen nine tracks which have been streamed more than one million times in a week. Last year there were only two tracks that had reached that kind of level," said Mr Talbot.
Watch more Newsround videos