Defending champion Andy Murray will open play on Centre Court against Belgian David Goffin as Wimbledon gets under way today.
Murray became Britain's first male singles champion since 1936 last year, and he will return to the scene of his glory at 1pm.
"I don't know how I'm going to handle the situation; no one does," said Murray.
"It will be interesting for me to see how I deal with it."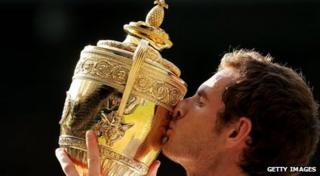 Getty Images
Top seed Novak Djokovic of Serbia and China's Australian Open champion Li Na are also in action today, along with six other Britons.
But all eyes will be on Murray to see him fulfil the tradition of all returning champions by getting play in the Centre Court at the famous arena.
He follows in the footsteps of Fred Perry - who also won at Wimbledon in 1934 and 1935.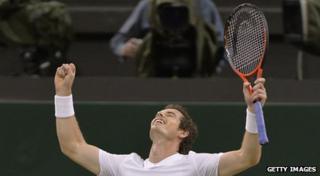 Getty Images
"Firstly my mind will be focused on the match - getting ready for it, getting the tactics right - but the walk to the court will be different," said Murray, who will play Goffin for the first time.
"I would expect to feel pride but also pressure and some nerves as well. I'm looking forward to it, its something I've never experienced before."
"If you've done it once, there is no reason you can't do it again," he said.
'It's going to be tough'
"Each year I've played at Wimbledon, I've got better. It's been slow but steady progress.
"Obviously it's going to be tough to top winning the tournament but, if I can play like I did last year, I'll definitely be in with a chance."