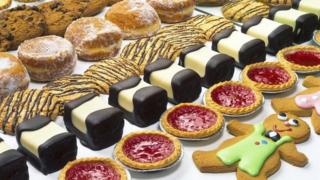 Should sugary foods cost more?
A campaign group has called on the UK government to introduce a "sugar tax" to help challenge obesity in children.
If the changes are taken on, sugary foods and drinks would cost more money.
Action on Sugar has created a seven-point plan to discourage children from having foods and soft drinks with high levels of added sugar.
The group says it's concerned with sugar and its effects on health. They say one in five 10-11 year olds in the UK is now obese.
Watch more Newsround videos