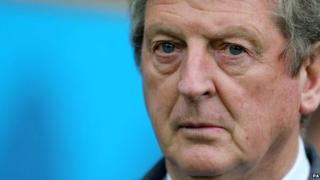 PA
England manager Roy Hodgson says he has no regrets about his World Cup strategy despite his side's early exit.
England lost their first two group games in the tournament.
It's the first time since 1958 that England have been knocked out at the group stages of the competition.
When asked whether he had any regrets about the way he had approached the tournament, he said: "No. We've worked so hard, done so much preparation for this tournament."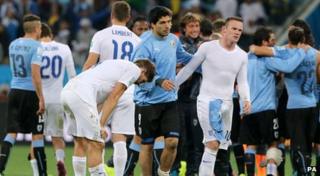 PA
"We think we came here well prepared but we've failed," he added.
"We obviously had really big hopes we were going to make the nation proud by going far in the tournament and we haven't done that."
Football Association chairman Greg Dyke said it was "disappointing" that England had lost 2-1 to both Italy and Uruguay, but confirmed Hodgson would remain as England manager.
Dyke said: "I already see people asking the question, 'Will he stay?' The answer is 'yes'."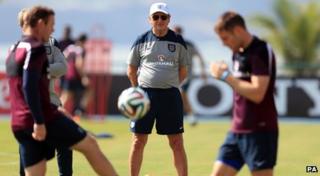 PA
After his side's final group game against Costa Rica on Tuesday, Hodgson will look toward qualifying for Euro 2016 with an away game against Switzerland on 8 September.
Looking to the future, Roy said: "I believe the team going forward will be a very good team. I think there are good young players.
"Even against Uruguay, we saw some good individual performances and the young ones that came on did quite well."