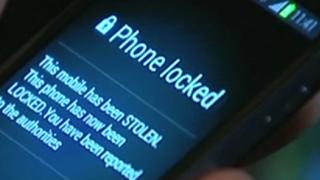 A 'kill switch' feature that disables stolen mobiles is being added to Google Android and Microsoft Windows phones.
It's hoped this will mean fewer phones are taken because it helps to make the phones useless to thieves.
It works by the phone owner sending a signal to their device after it's stolen. Apple and Samsung already have similar features on certain devices.
But some experts warn that thieves could get around the 'kill switch', or that the signal might not get through.
If the phone is switched off or in aeroplane mode for example, the signal might not be received.
Around 300,000 mobile phones are stolen and reported to the police in the UK every year.