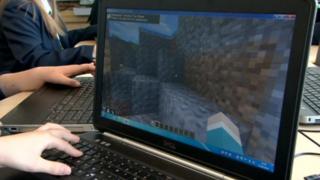 Minecraft game being used in lessons
Being allowed to play computer games in school lessons - sounds too good to be true.
But more than 200 UK schools are using a specially adapted version of the popular game Minecraft to help pupils to learn.
Minecraft is set in a virtual world where players build with blocks of different materials.
At one school, children play the game and then write stories inspired by their experience.
Teachers using the game say it can help get kids who don't like books to do more reading and writing.
Watch Hayley's clip for more.
Watch more Newsround videos