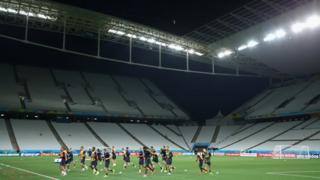 Predictions of England vs Uruguay
Tonight it's England's must-win World Cup match against Uruguay - and we want to know whether you think the team will win.
England lost their first match 2-1 against Italy, do you think they can beat Uruguay this evening?
We've asked some football fans what they think.
Watch more Newsround videos