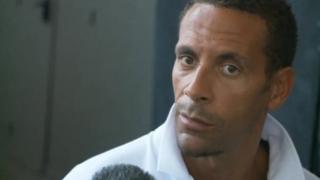 Should Wayne Rooney play?
We want to know what you think leading up to the big England World Cup match against Uruguay?
England lost their first match 2-1 against Italy and Manchester United's star Wayne Rooney, was blamed for missing his chance on goal and has become the key talking point on England's problems.
Leading up to their second match against Uruguay, will Wayne play or will England manager Roy Hodgson take a risk and play without him.
Watch England star Rio, talk about England's chances.
Watch more Newsround videos