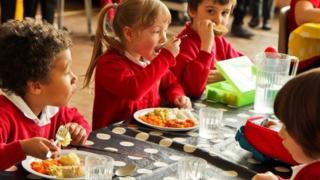 What's your school food like?
Government ministers have announced new rules for school food in English state schools, to get kids eating more healthy food and drinking more water.
The school meal requirements include having one or more portions of vegetables or salad every day.
Deputy Prime Minister Nick Clegg said the rules would "continue to restrict unhealthy foods".
It all starts in January 2015 for local authority schools, new free schools and schools that convert to academies.