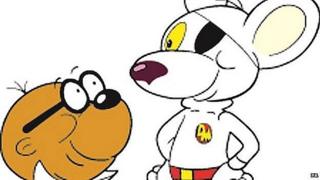 PA
The hit show Danger Mouse will be returning to TV after 20 years since it was last aired.
The hit show was on from 1981 to 1992 and starred Sir David Jason as the voice of the trusty white rodent.
The 10 minute episodes saw Danger Mouse take on a host of different enemies.
The new version of the show will have updated gadgets for the tech fans, replacing his eye patch with an i-patch, which will be able to lots of cool stuff.
CBBC controller Cheryl Taylor said the new show would "win over a whole new generation of fans".
Other classic kids' shows set to come back are:
Morph
Children's TV favourite Morph will return after a Kickstarter campaign raised funds to make twelve, one minute online episodes.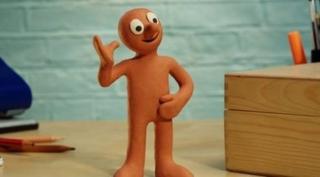 Clangers
Clangers, the spacey classic that was made in the 1960s is to return in 2015 and will be made by a collaboration of companies, one being Smallfilms who are known for Strange Hill High and Raa Raa the Noisy Lion.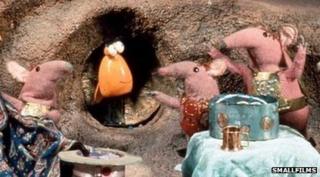 Smallfilms
Teletubbies
The four characters known as Tinky Winky, Dipsy, Laa-Laa and Po are back for another 60 episodes. It hasn't had a confirmed launch date but after the original show had 300 episodes and broadcast in over 120 countries in the past, TV bosses will hope it's a hit on its return.