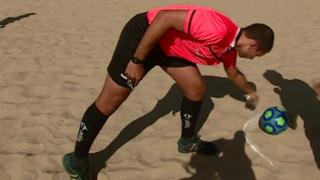 How does World Cup spray work?
Referees at the World Cup in Brazil are using a white spray to help enforce the correct distance between the ball and defenders during a free kick.
The marks vanish after a short period, and help officials stop the opposition edging too near the attackers shot.
The BBC's Ben Brown put the spray to the test on Rio's Copacabana beach.
Watch more Newsround videos