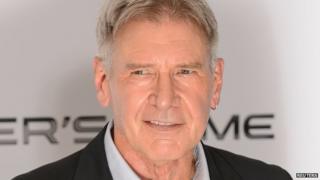 Reuters
Star Wars actor Harrison Ford is being treated in hospital after being injured on the set of the latest film.
It's believed the 71-year-old star broke his ankle in an incident involving a door at Pinewood Studios.
He was airlifted to John Radcliffe Hospital, in Oxford.
A spokesman from the production company Lucasfilm said: "Shooting will continue as planned while he recuperates."