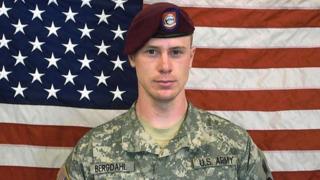 Released soldier Bowe Bergdahl flown home
The US soldier who was held captive in Afghanistan for five years has been flown home to the United States.
Bowe Bergdahl was two weeks ago in an exchange of prisoners.
He will stay at a military hospital in San Antonio, Texas where he'll continue to get treatment.
His family say they are looking forward to seeing him.
Watch more Newsround videos