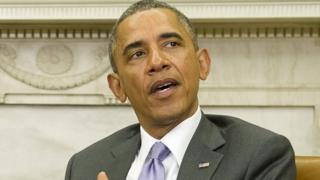 President Obama considering Iraq options
US President Barack Obama says he is considering all options to help people fighting Islamic extremists in Iraq.
A group called ISIS took over Mosel, Iraq's second city, .
Hundreds of thousands of people have left the area to avoid the fighting.
Iraq's president says the situation is an emergency and has asked the US for help.
Watch more Newsround videos