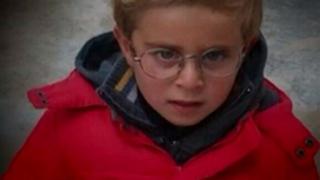 British boy escaped war in Syria
A seven year old British boy who has escaped the war in Syria with his mum is still hopeful of getting back to the UK.
Muadh, from Birmingham, was taken to visit relatives three and half years ago but got caught up in the conflict and was unable to leave.
He and his mum have now managed to escape to nearby Jordan but are still a long way from home.
Watch Ayshah's full report to find out more.
Watch more Newsround videos