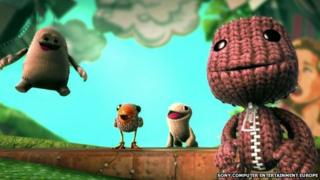 Sony computer entertainment europe
Sony has revealed it is working on Little Big Planet 3, at a video game show in the United States.
The popular character Sackboy will return in the third instalment of the creative puzzle platform game.
Three new characters will be introduced for the first time: OddSock, Toggle and a bird called Swoop.
The new game will be exclusive to the PlayStation 4 and is expected to be released in November.
The announcement was made at a video game exhibition called E3. Every year companies like Sony and Microsoft show off their latest work there.