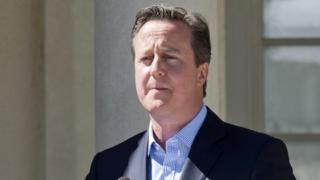 Cameron backs 'British values' in schools
David Cameron has said he backs plans to place a greater emphasis on British values in schools throughout England.
He said the Education Secretary Michael Gove was right to call for teachers to focus on ideas of freedom, tolerance and respect for British institutions.
The comments come in the wake of investigations into an alleged plot by hardline Muslims to take over a number of schools in Birmingham.
Watch more Newsround videos