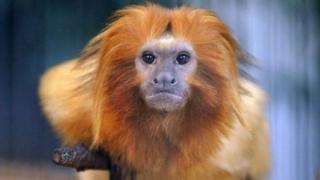 Should monkeys be kept as pets?
The Environment, Food and Rural Affairs committee says it is worried about the welfare of small monkeys being kept privately.
Keeping primates as pets is currently legal in the UK, but nobody is sure how many are being kept.
There could be between 3,000 and 20,000 monkeys kept as pets in the UK, but that number is just an informed guess.
A group of MPs say they support the idea of a ban on keeping primates as pets - but rejected the idea of an immediate ban.
Watch more Newsround videos