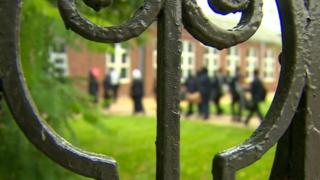 'British values' to be promoted in schools
Schools in England are being told to "actively promote British values" by the government's education secretary Michael Gove.
He said values like democracy, respect and tolerance of those with different faiths should be taught in schools.
The announcement was made in parliament yesterday.
Inspectors have visited 21 schools, following claims that hardline Muslims were trying to impose their views on a group of schools in Birmingham.
Leaders of one of the schools, Park View, said the claims weren't true.
Watch more Newsround videos