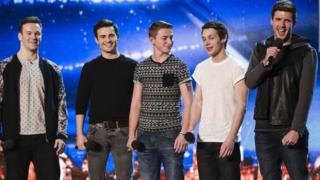 Collabro win Britain's Got Talent 2014
It was the fantastically exciting final of Britain's Got Talent last night where operatic boy band Collabro were crowned winners!
In the final the musical theatre act were up against Opera singer Lucy Kay, while teenage rap duo Bars and Melody, who were favourites to win, finished third.
The five-piece group take home £250,000 and will appear at the Royal Variety Performance as their prize.