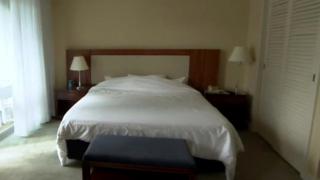 Watch: Peek inside England's World Cup hotel
England's World Cup footballers are due to arrive in Rio on Sunday ahead of next week's tournament.
The BBC's Wyre Davies took a tour of the hotel where the team will be staying when based in Rio - but warns it may not meet their standards.
He said: "To be honest multi-million pound footballers will have stayed in much nicer hotels."
Take a look inside...
Watch more Newsround videos