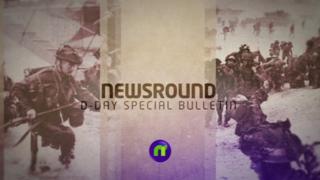 Watch our D-Day anniversary special
It's the 70th anniversary of D-Day - one of the boldest military operations ever and an event that changed the course of the Second World War.
Events have been taking place across the week to remember what happened on what became known as The Longest Day.
Nel presents a special Newsround from Normandy in France where the invasion took place.
She speaks to veterans about their memories of the day, and finds out why young people still want to remember what happened.
Watch more Newsround videos