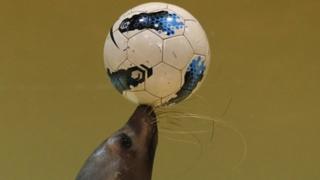 Sea lions practicing World Cup skills
Seals and sea lions in Japan have been preparing for the football World Cup.
Chanto the six-month-old seal has managed to advance her penalty taking in just a few weeks.
Sea Lions have also been practicing how to balance a football on their heads.
Unfortunately the sea creatures are not eligible to be entered into the World Cup.
Watch more Newsround videos