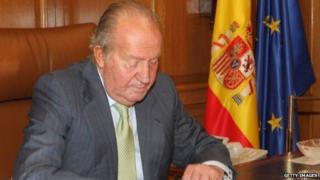 Getty Images
King Juan Carlos of Spain is abdicating after nearly forty years on the throne.
Abdicating means he's stepping down from his role as king and will hand it over to his son, Crown Prince Felipe.
"A new generation must be at the forefront... younger people with new energies," the 76-year-old king said in a speech to the nation on TV.
Juan Carlos was seen as one of the world's most popular kings for most of his reign. But recently many Spaniards haven't been that happy with him.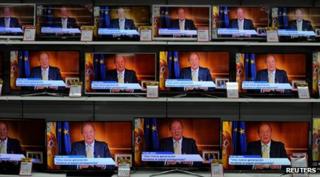 Reuters
Most recently in 2012 the king, who's 76 years old, was criticised for going on an expensive holiday when his country had big money problems.
There is also a long-running corruption investigation into his daughter and her husband, which is still going on.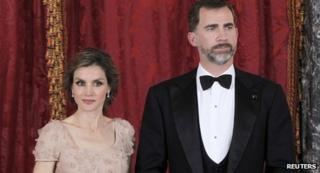 Reuters
Spain's history
For a long time the country had a monarchy and the last crowned head of state of Spain was Juan Carlos' grandfather who ruled in the early part of the 20th century.
But in 1931, after a big war in Spain, the country began to be ruled by dictator, General Franco, instead of a king.
General Franco decided that Juan Carlos would be head of Spain after he died. Juan Carlos took over in 1975.