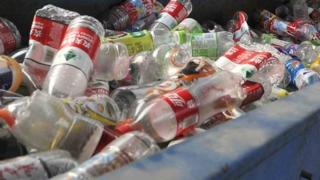 Mixed rubbish causing recycling problems
The amount of recyclable material that gets rejected at recycling plants, because it's contaminated with other rubbish, is growing at a fast rate.
Over 100,000 tonnes of contaminated waste ended up in landfill sites last year, and some councils say people need to be more careful when it comes to recycling.
Watch the clip as BBC's Tim Muffet heads to a recycling plant to explain the problem...
Watch more Newsround videos