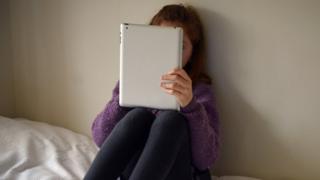 There's a warning that many children are playing online games without realising they're actually adverts promoting unhealthy food.
A study from the University of Bath suggests these 'advergames' can affect what kids choose to eat and drink.
The researchers are calling for tighter rules and want a labelling system for the advergames.
But one sweets company, Swizzels-Matlow, said that its advertising does not directly target children.
The Local Government Association. which represents councils, wants these games to have pop-up health warnings.
Adverts promoting food and drink products that are high in salt, sugar and fat are banned around children's TV programmes.
The Advertising Standards Authority, which keeps a check on adverts, said: "Advergames by food companies already have to stick to strict rules and we've banned those that promoted overeating."